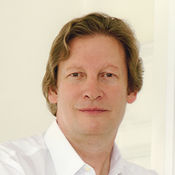 David Morey
Visiting Faculty
Including a short 25-year hiatus, David Morey has performed magic since the age of 5. He has studied with some of the world's most acclaimed performers, including Tony Clark, Eugene Burger, Jeff McBride and Director Bob Fitch. And he appears regularly as a keynote speaker and performer at Fortune 100 conferences and events.
Morey is Chairman of DMG Global, a strategic consultancy, and a professional speaker and award-winning author of The Underdog Advantage: Using Insurgent Strategy to Put Your Business on Top, The Leadership Campaign and Creating Business Magic. He is also the founder of MMG, a consortium of magicians and entertainers.
One of magic's most versatile performers, Morey performs across a wide range of venues: Corporate speeches and shows, stage and parlor, close-up and strolling magic, trade shows and banquets, large stages and special events. He is one of the nation's most acclaimed mentalists and performers.