Learn magic the correct way--
Now you can! Imagine yourself learning from the world's top magicians in small groups in a relaxed atmosphere.
Magic For Beginners: An Introduction to the Art of Magic
" The finest Magic school in the world."
http://www.magicalwisdom.com/events#557
Top magicians from around the world have been coming to McBride to lift the level of their performances for over 25 years... but until now, his skills and experience as a master magician and teacher have been unavailable to the beginning student.
That changes now--and this is your chance to be a part of it!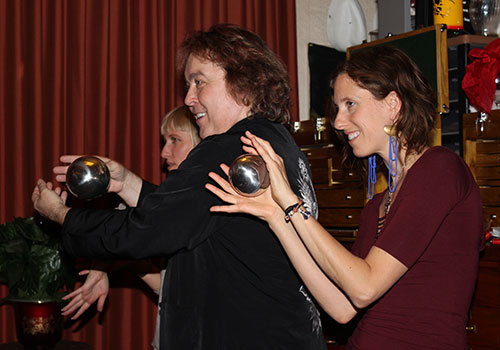 You're probably too young to remember the John Caples ads for a correspondence course in music which began the way the headline for this page does: "The laughed when I sat down at the piano, but when I began to play..."

The desire to learn to play an instrument is much like what drives many of us to learn to perform magic: You want to be able to entertain your friends and family, you want to be able to attract positive attention, to become the "life of the party" when that's appropriate. And, for some, you just want to "know how it's done."

Register Now: http://www.magicalwisdom.com/applications/add/557

The truth is, although it's fine just to be a "collector of secrets," if you really want to enjoy performing, there's a lot more to it than just knowing the secret move. How one approaches a prospective audience (NOT with "Wanna see a trick?"), how to really connect with an enjoy interacting with your viewers, how to create a framework for your performances that will leave audiences delighted... all that, and much more, goes into successful performances of magic.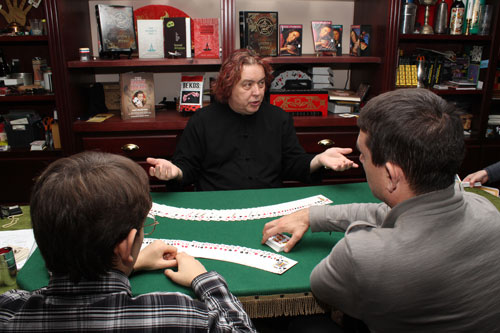 Jeff McBride is perhaps the world's top teacher of the magical arts. He has been known as one of the world's most exciting and innovative performers for over 40 years, and 25 years ago he founded McBride's Magic & Mystery School, now acclaimed as the world's most prestigious school for magicians.
Our Magic for Beginners class is a rare opportunity to get yourself started in the study of this amazing art (and art of amazement!) in a way that will put you far ahead of others who begin by scouring Youtube or their local magic shop to learn the secrets. Those are great places if you just want to "know how it's done," but if you really want to know how to do it yourself... come study with Jeff McBride!
McBride charges $2,000 a day and more for his one-on-one consultations with other top performers--but in this special small-class format, you get his full attention for less than $200 a day. AND you get to experience the special magic of McBride's "House of Mystery" and library in Las Vegas. There's no time like the present... so what are you waiting for!